Nepal Top Charts Find brand new music videos, artists and songs related to Nepal . Charts on daily, weekly, monthly and annually basis.
Nepal
Charts Aired on Wednesday

793

videos

+30

586

artists

+19

14.7M

views
Top 100 Songs Today - Most Viewed On Daily Basis
Top 40 Songs, week 220 / 15 March 2019 - 21 March 2019 /
Last added artists from Nepal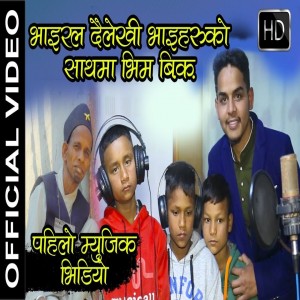 All artists from Nepal ranked by views, likes, dislikes or number of videos.
Last added videos from Nepal
Deep Kirati
Rajesh Payal Rai
Melina Rai
Anju Panta
Sunil Badi
Sita Majhi
All videos from Nepal ranked by views, likes, dislikes or number of weeks aired.
Recommended Songs from Nepal
About Nepal Top 40 Music Charts
Nepal (officially the Federal Democratic Republic of Nepal) is a landlocked country in South Asia located mainly in the Himalayas but also includes parts of the Indo-Gangetic Plain. With an estimated population of 26.4 million, it is 48th largest country by population and 93rd largest country by area. It borders China in the north and India in the south, east, and west while Bangladesh is located within only 27 km (17 mi) of its southeastern tip and Bhutan is separated from it by the Indian state of Sikkim. A Himalayan state, Nepal has a diverse geography, including fertile plains,[16] subalpine forested hills, and eight of the world's ten tallest mountains, including Mount Everest, the highest point on Earth. Kathmandu is the nation's capital and largest city. Nepal is a multiethnic nation with Nepali as the official language. Nepal Top 40 Music Charts has started at June 27, 2018 (Wed) .