The Most Famous Korean Singers/bands In 2020
In this article, we'll present to you the most famous South Korean singers and bands in 2020. Explore the...
In this article, we'll present to you the most famous South Korean singers and bands in 2020. Explore the most popular singers from South Korea. The list reveals the richest Korean singers in 2020.
Bts (Bangtan Boys)
Net Worth: $1.7M
BTS, also known as the Bangtan Boys, is a South Korean boy band consisting of members Jin, Suga, J-Hope, RM, Jimin, V, and Jungkook. 
Having sold over 20 million albums on the Gaon Music Chart, BTS is the best-selling act in South Korean history, and their album Map of the Soul: 7 is the country's best-selling album. 
They were the second best-selling artists of 2018 worldwide.
The group has won four Billboard Music Awards, including Top Social Artist three years in a row and Top Duo/Group.
BTS co-writes, produces, and composes much of their output.
Since their inception, BTS has developed and maintained a style of "fusion music" with an emphasis on hip hop as their musical base.
BTS has maintained numerous global endorsement deals in various industries throughout their career.
In 2015, BTS donated seven tons (7,187 kg) of rice to charity at the K-Star Road opening ceremony held in Apgujeong-dong.
In January 2017, BTS and Big Hit Entertainment donated ₩100 million ($87,915) to the 4/16 Sewol Families for Truth and A Safer Society, an organization connected to the families of the 2014 Sinking of MV Sewol. Each member donated ₩10 million and Big Hit Entertainment donated an additional ₩30 million. The donation was intended to have been made in secret.
Blackpink
Net Worth: $1.1M
Blackpink is a South Korean girl group formed by YG Entertainment, consisting of members Jisoo, Jennie, Rosé, and Lisa.
They debuted in August 2016 with their single album Square One, which spawned "Whistle" and "Boombayah", becoming their first number-one hits in South Korea and on the Billboard World Digital Song Sales chart, respectively.
Blackpink became the first female Korean act to receive a certification from the Recording Industry Association of America for their 2018 hit single "Ddu-Du Ddu-Du", which has the most-viewed Korean group music video on YouTube.
Blackpink's accolades include the New Artist of the Year Awards at the 31st Golden Disc Awards and the 26th Seoul Music Awards and recognition as the most powerful celebrities in South Korea by Forbes Korea in 2019.
The group is currently the most-followed female group on Spotify and the most-subscribed music group on YouTube.
Twice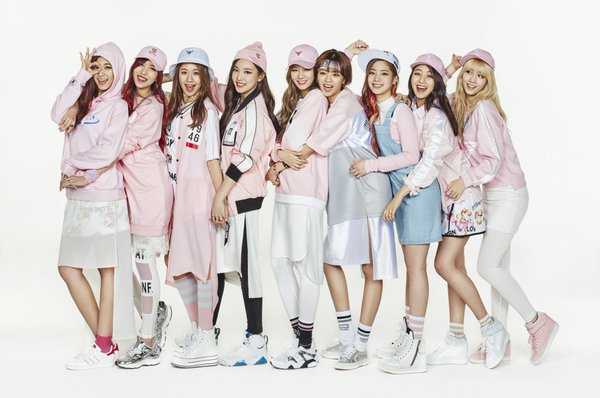 Net Worth: $1M
Twice is a South Korean girl group formed by JYP Entertainment. 
The group is composed of nine members: Nayeon, Jeongyeon, Momo, Sana, Jihyo, Mina, Dahyun, Chaeyoung, and Tzuyu.
Twice was formed under the television program Sixteen (2015) and debuted on October 20, 2015, with the extended play (EP) The Story Begins.
The group debuted in Japan on June 28, 2017, under Warner Music Japan, with the release of a compilation album titled #Twice. The album charted at number 2 on the Oricon Albums Chart with the highest first-week album sales by a K-pop artist in Japan in two years.
Even before the official debut of Twice, the nine members had signed contracts as exclusive models for school uniform brand Skoolooks, alongside J. Y. Park. By December 2015, Twice had signed ten CF contracts, totaling earnings of KRW1.8 billion.
Red Velvet
Net Worth: $356.8K
Red Velvet  is a South Korean girl group formed and managed by SM Entertainment.
They debuted on August 1, 2014 with the digital single "Happiness" with the four-member line-up Irene, Seulgi, Wendy and Joy. 
Yeri joined the group in March 2015, following their first major release, Ice Cream Cake. 
Regarded as one of the most popular K-pop groups worldwide by Time and Billboard, Red Velvet has received several awards throughout their career, 
including the Golden Disc New Artist Award (2015), the Mnet Asian Music Award for Best Female Group (2017), 
Song of the Year Award at the Asia Artist Awards for "Umpah Umpah" and Stage of the Year at the Soribada Best K-Music Awards (2019).
The group was also hailed as a major contributor to the spread of the Korean Wave and Korean culture worldwide.
Itzy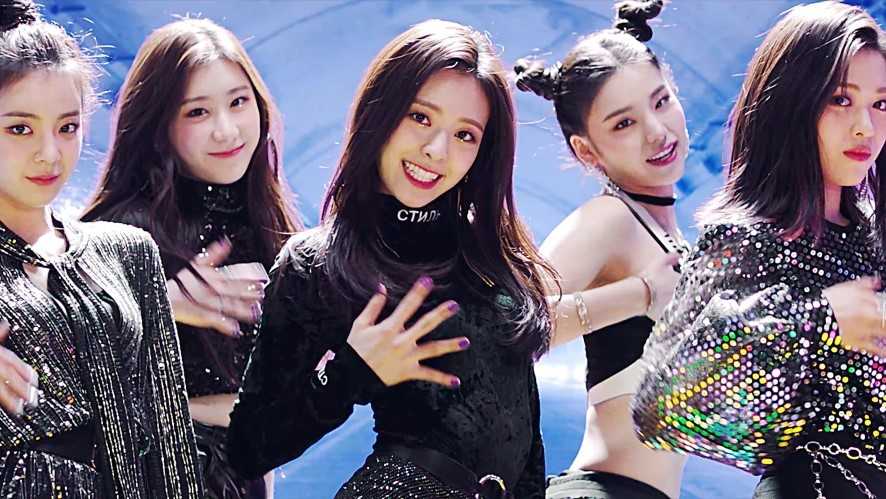 Net Worth: $330.6K
Itzy is a South Korean girl group formed by JYP Entertainment, consisting of members Yeji, Lia, Ryujin, Chaeryeong, and Yuna.
The group debuted on February 11, 2019, with the release of their single album, It'z Different.
Chaeryeong was a contestant on K-pop Star 3 in 2013.
In 2015, she went to compete in JYP Entertainment's (JYPE) survival show Sixteen. However, she did not make the cut to become a member of the winning girl group, Twice.
In 2018, Ryujin was a contestant on JTBC's survival show Mix Nine. She placed first among the girls in the competition but lost to the boys for the overall winners.
Yeji was a contestant on SBS' The Fan but was eliminated in episode 5.
All of the members, except Lia, appeared in Mnet's reality show Stray Kids as a project group against the boy group Stray Kids in 2017.
(G)I-Dle
Net Worth: $274.5K
(G)I-dle, stylized as (G)I-DLE, is a South Korean multinational girl group formed by Cube Entertainment in 2018. 
The group consists of six members: Miyeon, Minnie, Soojin, Soyeon, Yuqi, and Shuhua.
The group debuted on May 2, 2018, with their first extended play titled I Am and its lead single "Latata". 
A year later, the group debuted in Japan on July 31, 2019, under U-Cube with Latata.
Exo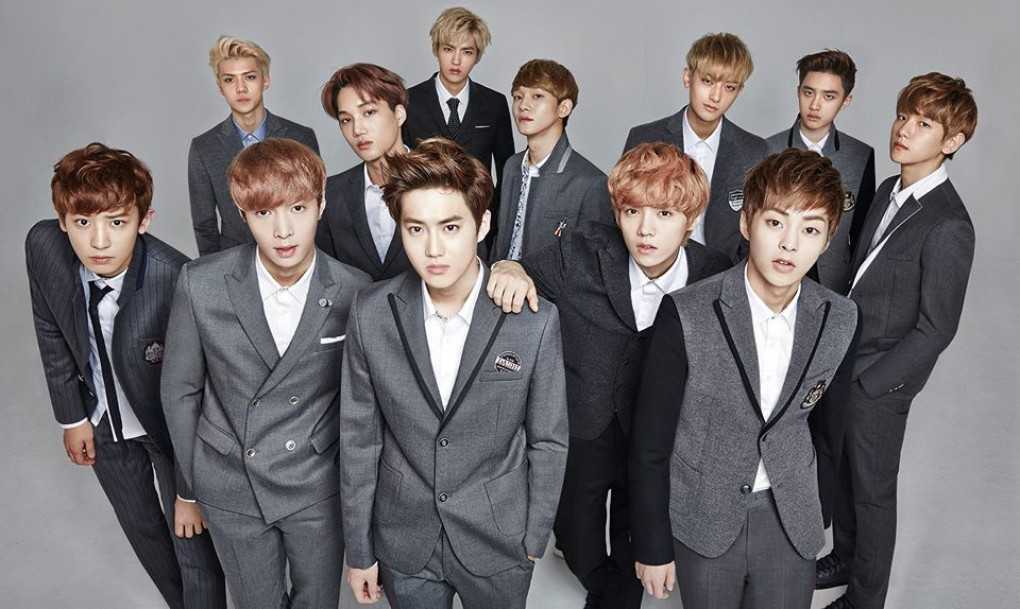 Net Worth: $255.7K
Exo  is a South Korean–Chinese boy band based in Seoul. 
Formed by SM Entertainment in 2011 and debuting in 2012, the nine members include Xiumin, Suho, Lay, Baekhyun, Chen, Chanyeol, D.O., Kai and Sehun. 
Their music incorporates genres ranging from pop and hip-hop to R&B and electronic dance music in Korean, Japanese, and Mandarin.
Exo's first album, XOXO (2013), spawned the breakthrough hit "Growl" and was a critical and commercial success. Selling over one million copies, it made Exo the first Korean act to this mark in twelve years; their subsequent Korean studio albums have sold more than one million copies each. Exo's sixth album, Don't Mess Up My Tempo (2018), became their highest-charting album on the US Billboard 200, debuting at number 23, and best-selling album, with over 1.9 million copies sold in South Korea.
Exo has performed over 100 concerts across four headlining tours around the world. Their accolades include five consecutive Album of the Year wins at the Mnet Asian Music Awards, two consecutive Artist of the Year wins at the Melon Music Awards, and consistent top-five rankings in Forbes Korea Power Celebrity list (2014-2018). Beyond music, the members maintain numerous endorsement deals with brands such as the Nature Republic and Samsung and participates in philanthropic efforts such as Smile For U, a joint SM Entertainment and UNICEF project that began in 2015.
Mamamoo
Net Worth: $250K
Mamamoo, most often stylized as MAMAMOO, is a South Korean girl band formed by RBW (formerly WA Entertainment) in 2014. 
The group officially debuted on June 18, 2014, with the single "Mr. Ambiguous".
Their debut was considered by some critics as one of the best K-pop debuts of 2014. They are recognized for their retro, jazz, R&B concepts, and their strong vocal performances.
Following Solar's solo debut with the single, "Spit It Out," on April 23, 2020, Mamamoo became the second Korean group in which every member had a solo song chart on the Billboard's World Digital Song Sales chart.
Stray Kids
Net Worth: $248.5K
Stray Kids is a South Korean boy band formed by JYP Entertainment through the 2017 reality show of the same name.
The group is composed of eight members: Bang Chan, Lee Know, Changbin, Hyunjin, Han, Felix, Seungmin, and I.N. 
Originally a nine-piece group, member Woojin left Stray Kids due to undisclosed personal reasons in October 2019.
The band released their extended play Mixtape in January 2018 and officially debuted on March 25 with I Am Not.
Before the official debut of Stray Kids, the nine members were chosen as new models to endorse Jambangee Jeans in 2018, which was announced on February 13 with the brand's spring collection.
| # | Singer | Net Worth |
| --- | --- | --- |
| 1 | Bts (Bangtan Boys) | $1.7M |
| 2 | Blackpink | $1.1M |
| 3 | Twice | $1M |
| 4 | Halsey | $391.6K |
| 5 | Red Velvet | $356.8K |
| 6 | Itzy | $330.6K |
| 7 | (G)I-Dle | $274.5K |
| 8 | Exo | $255.7K |
| 9 | Mamamoo | $250K |
| 10 | Stray Kids | $248.5K |
| 11 | Everglow | $232.3K |
| 12 | Got7 | $219.7K |
| 13 | Nct 127 | $209.3K |
| 14 | Iu | $199.9K |
| 15 | Momoland | $197.2K |
| 16 | Monsta X | $174K |
| 17 | Ikon | $156.9K |
| 18 | Jennie | $130.7K |
| 19 | Chung Ha | $130.6K |
| 20 | Nct Dream | $122.3K |
| 21 | Seventeen | $105.6K |
| 22 | Pentagon | $103.1K |
| 23 | K.a.r.d | $97.9K |
| 24 | Winner | $94K |
| 25 | Big Bang | $91.5K |
| 26 | Txt | $91.3K |
| 27 | Ateez | $90.2K |
| 28 | Super Junior | $89.3K |
| 29 | Zico | $87.7K |
| 30 | Iz*one | $79.3K |
| 31 | Gfriend | $78.7K |
| 32 | Agust D (Suga) | $77.6K |
| 33 | Punch | $77.2K |
| 34 | Taeyeon | $73.2K |
| 35 | Day6 | $69.2K |
| 36 | Clc | $67.5K |
| 37 | Sunmi | $63.2K |
| 38 | Oh My Girl | $63.1K |
| 39 | X1 | $62.2K |
| 40 | Chanyeol | $59.7K |
| 41 | Lauv | $59.3K |
| 42 | Wayv | $57.2K |
| 43 | Superm | $57K |
| 44 | Baekhyun | $56.2K |
| 45 | The Boyz | $53.3K |
| 46 | Nct U | $47.9K |
| 47 | Bol4 | $45.7K |
| 48 | Wjsn | $43.7K |
| 49 | Apink | $41K |
| 50 | Hwasa | $40.6K |
| 51 | Psy | $40.5K |
| 52 | Lee Hi | $39.3K |
| 53 | Wanna One | $37.6K |
| 54 | Heize | $37.5K |
| 55 | Oneus | $37.1K |
| 56 | Taemin | $34.6K |
| 57 | Exid | $34.2K |
| 58 | Chanmina | $33.6K |
| 59 | Rocket Punch | $32.4K |
| 60 | Loco | $32.3K |
| 61 | Golden Child | $31.7K |
| 62 | Jay Park | $30.4K |
| 63 | Crush | $29.2K |
| 64 | Izone | $28.6K |
| 65 | Exo-Sc | $27.6K |
| 66 | J-Hope | $26.7K |
| 67 | Hyuna | $26.5K |
| 68 | Girls' Generation | $25.9K |
| 69 | Dreamcatcher | $25.7K |
| 70 | Nu'est | $24.9K |
| 71 | Btob | $24.8K |
| 72 | 2Ne1 | $24.7K |
| 73 | Taeyang | $24.4K |
| 74 | Jessi | $24K |
| 75 | Sf9 | $20.4K |
| 76 | Nicki Minaj | $20.2K |
| 77 | Gwsn | $20.1K |
| 78 | Aoa | $19.9K |
| 79 | Solar Of Mamamoo | $19.8K |
| 80 | Paul Kim | $18.6K |
| 81 | I.o.i | $18.5K |
| 82 | Cravity | $18.3K |
| 83 | Weki Meki | $18.2K |
| 84 | Verivery | $17.7K |
| 85 | J.y. Park | $17.4K |
| 86 | Alexa | $17.1K |
| 87 | Akmu | $16.9K |
| 88 | Chen | $16.6K |
| 89 | Hyo | $15.9K |
| 90 | Mino | $15.7K |
| 91 | N.flying | $15.4K |
| 92 | Kang Daniel | $14.5K |
| 93 | Exo-Cbx | $14.4K |
| 94 | Lady Gaga | $14.3K |
| 95 | Ailee | $14.1K |
| 96 | Rain | $14.1K |
| 97 | Bolbbalgan4 | $13.9K |
| 98 | Ummet Ozcan | $13.7K |
| 99 | April | $13.3K |
| 100 | Secret Number | $13.3K |

Sunday, 12/07/2020 243
Popnable
/
Popnable Media