Jennifer Lopez And Alex Confirm Their Separation
It's official, Jennifer Lopez and Alex Rodriguez ended their two-year engagement this Thursday after weeks of rumors and denials. The
Related to: USA

Friday, 16/04/2021, 91 views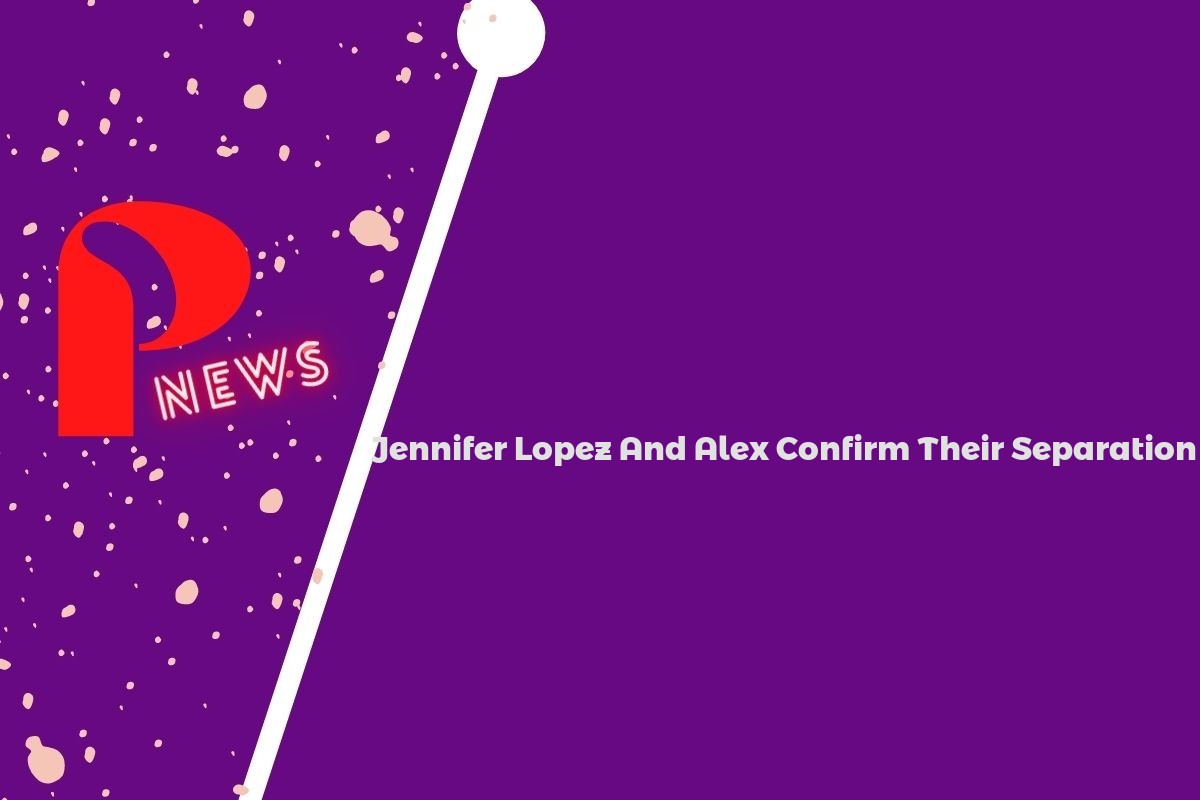 It's official, Jennifer Lopez and Alex Rodriguez ended their two-year engagement this Thursday after weeks of rumors and denials. The
 

It's official, Jennifer Lopez and Alex Rodriguez ended their two-year engagement this Thursday after weeks of rumors and denials. The 51-year-old singer and the 45-year-old former baseball player, a couple since 2017 and engaged since 2019, bought a house valued at $ 40 million in Miami, Florida last year.

Engaged for two years, singer Jennifer Lopez and former baseball player Alex Rodriguez announce they have officially ended their relationship, in a joint statement which the American newspaper Today has had a copy of. However, they are committed to continuing to support each other even after the separation. They also appreciated each other for the beautiful memories they had shared together. "We have realized that we get along better as friends and can't wait to stay that way," they say.

"We will continue to work together and support each other in our common business and projects. We wish each other and our respective children the best. Out of respect for them, the only additional comment we have to make is to thank all the people who sent us kind messages of support, "the statement read.

Some American media had reported their separation in mid-March, when Jennifer Lopez was in the Dominican Republic, for a shoot and her fiancé Alex Rodriguez, in Miami. The next day, the two lovebirds denied this information by qualifying it as "inaccurate", while admitting to be "working on certain things".

In March 2019, movie star Jennifer Lopez (51) and former baseball shortstop Alex Rodriguez (45) announced their engagement, with great fanfare, with marriage proposal photos taken on a beach at sunset. In early January, J. Lo told People that he had postponed the ceremony twice, citing the Covid-19 pandemic.
| | |
| --- | --- |
| Olvídame Y Pega La Vuelta | 19 November 2016 |
| Olvídame Y Pega La Vuelta | 29 November 2016 |
| Chegaste | 17 December 2016 |
| Hold You Down | 11 March 2017 |
| Sexy Body | 18 March 2017 |
| Ni Tú Ni Yo | 08 July 2017 |
| Ni Tú Ni Yo | 12 July 2017 |
| Amor, Amor, Amor | 11 November 2017 |
| Alive | 11 January 2018 |
| Se Acabó El Amor | 10 March 2018 |
| Se Acabó El Amor | 21 April 2018 |
| El Anillo | 28 April 2018 |
| Dinero | 18 May 2018 |
| Dinero | 25 May 2018 |
| Dinero (Cade Remix) | 03 July 2018 |
| El Anillo (Remix) | 14 July 2018 |
| Te Guste | 10 November 2018 |
| Te Bote 2 | 19 December 2018 |
| Second Act | 21 December 2018 |
| On The Floor | 04 March 2011 |
| Medicine | 04 April 2019 |
| Medicine | 08 April 2019 |
| Medicine | 04 May 2019 |
| Medicine (Steve Aoki From The Block Remix) | 18 May 2019 |
| Medicine (Remix) | 22 June 2019 |
| Baila Conmigo | 21 October 2019 |
| Ain't It Funny | 03 October 2009 |
| First Love | 30 May 2014 |
| Feel The Light | 20 March 2015 |
| Jenny From The Block | 04 October 2009 |
| Get Right | 03 October 2009 |
| All I Have | 04 October 2009 |
| I'm Real (Remix) | 03 October 2009 |
| Goin' In | 26 July 2012 |
| Live It Up | 18 May 2013 |
| Papi | 20 September 2011 |
| Dance Again | 06 April 2012 |
| Adrenalina | 03 March 2014 |
| T.h.e. (The Hardest Ever) | 12 December 2011 |
| We Are One (Ole Ola) | 16 May 2014 |
| Back It Up | 10 June 2015 |
| Follow The Leader | 04 May 2012 |
| I'm Real | 19 March 2011 |
| Waiting For Tonight (Spanish Version) | 02 May 2020 |
| Waiting For Tonight (Remix) | 24 March 2011 |
| Baby I Love U! | 03 October 2009 |
| Feelin' So Good | 23 June 2012 |
| Baila (From Feelin' So Good) | 03 October 2009 |
| Me Haces Falta | 03 October 2009 |
| Hold It Don't Drop It | 03 October 2009 |
| I'm Glad | 27 March 2011 |
Popnable /Popnable Media
Related Stories
Friday, 20/11/2020, 121 views
Monday, 09/11/2020, 109 views
Tuesday, 03/11/2020, 216 views
Tuesday, 17/11/2020, 115 views
Thursday, 30/05/2019, 350 views
Thursday, 15/04/2021, 162 views
Friday, 23/04/2021, 103 views
Wednesday, 04/11/2020, 172 views
Tuesday, 19/01/2021, 104 views
Sunday, 21/03/2021, 336 views