The Top New Songs You Should Listen To Right Now
Hundreds of thousands of songs struggle to reach the largest possible audience. Many are worth listening...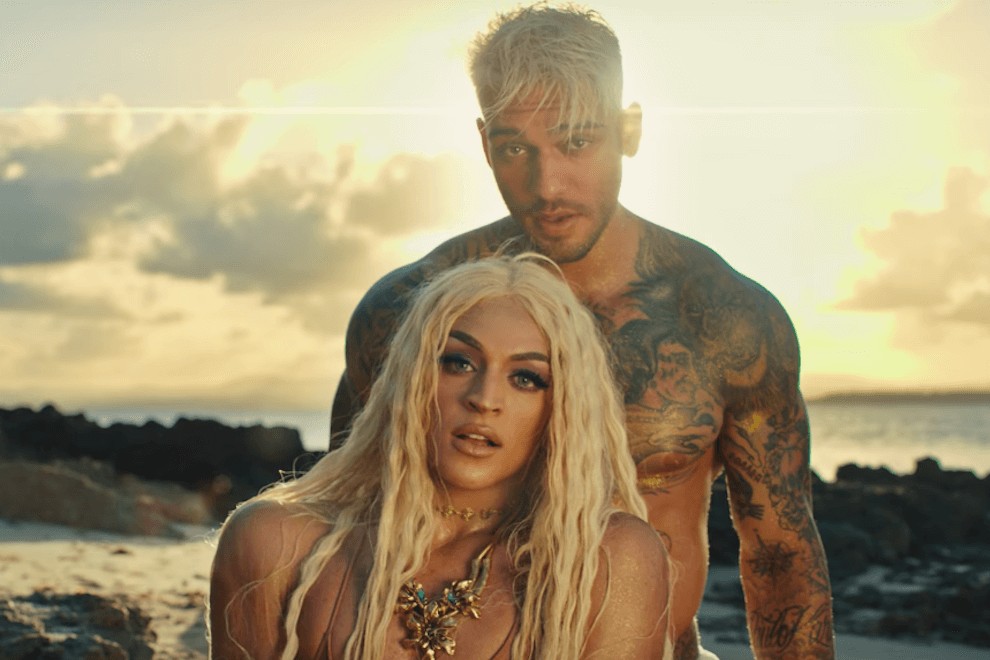 Hundreds of thousands of songs struggle to reach the largest possible audience. Many are worth listening to, but they do not get the popularity.
Popnable presents you a top chart of songs you have to hear, although it may not be in the top of the charts.
(10) Jeremy Loops - Waves
South Africa. Jeremy Thomas Hewitt, known by his stage name Jeremy Loops, is a South African singer, songwriter, and record producer. The entry "Waves" achieves #6 as peak but it still sounds great to hear it.
Czechia. Mikolas Josef represents the Czech Republic in the Eurovision Song Contest 2018 with the song "Lie to Me". He will stage his entry in the first semifinal on 8 May.
(8) Grupo Extra - ME EMBORRACHARE 
Dominican Republic. Grupo Extra is Dominican band. Their bachata song "Me Emborrachare" has been released in 2016, but official music video cames in 2018.
Bosnia & Herzegovina. Balkan Lapsus Band released "Lazo" at the end of 2017. The video gains #2 on Bosnian Top 40 immediatelly. In fact, their songs has always reached top positions in charts.
Tanzania. Diamond Platnumz is a Tanzanian bongo flava recording artist and dancer from Tanzania. He has several number one hits including "Sikomi". 
(5) Aram Mp3 feat 3.33 - SKSUM ENQ
Armenia. Aram Mp3  is an Armenian singer-songwriter, comedian, and showman. He represented Armenia in the Eurovision Song Contest 2014 in Copenhagen with the song "Not Alone".
Serbia. Vuk Mob is a serbian club artist. "E Pa Neka" has composed by  Marko Moreno & Vuk Mob. The entry reached #3 in Serbia Top 40 after the premiere of the video. 
(3) Fabrizio Moro - La felicità
Italy. Fabrizio Moro  is an Italian singer-songwriter and television presenter. He released his debut album in 2000 and he achieved commercial success in 2007, after winning the Newcomers' Section of the Sanremo Music Festival with his entry "Pensa". The song became a number-one hit in Italy, while the album with the same title was certified gold by the Federation of the Italian Music Industry.
(2) Yomil y el Dany - Ni santas ni finas
Cuba. Yomil y el Dany is a Billboard Latin Music Award nominated Cuban duo composed of Roberto Hidalgo and Daniel Muñoz. They are among the pioneers of the music genre trapton, which is a new, evolved music style, stemming from reggaeton.
(1) Lucas Lucco e Pabllo Vittar - Paraíso
Brazil. Lucas Lucco  is a Brazilian singer, songwriter and actor. He also works occasionally as a model, scriptwriting and directs his own music videos, and has been a participant of Brazilian dance competition Dança dos Famosos segment on Domingão do Faustão program, and reporter for a day of CQC program.  At the end of 2015 attended a CrossFit championship in Barra da Tijuca, Rio de Janeiro, called P9 Games. 
Phabullo Rodrigues da Silva Araujo, known professionally as Pabllo Vittar, is a Brazilian singer, songwriter, and drag queen. Her first appearance on TV happened in 2014, on a Brazilian TV show, performing "I Have Nothing" by Whitney Houston. 

Monday, 05/03/2018 333
Popnable
/
Popnable Media